The Nocturnal tour of Spain is coming to an end and we would like to do our upmost to thank you all for your unconditional support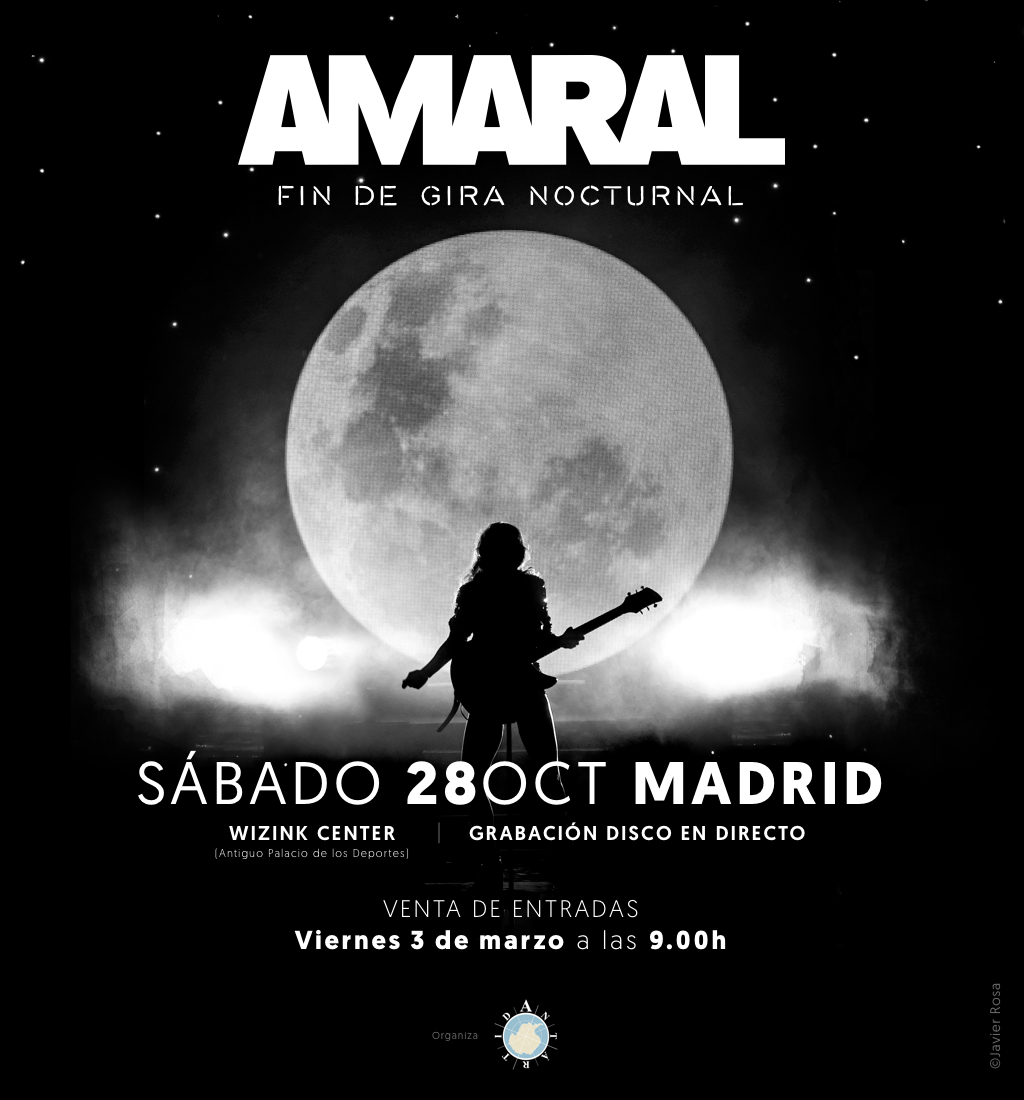 The last concert of the tour will be on Saturday 28th October in the Wizink Center (the old Palacio de los Deportes), a venue where we performed at the start of the tour and which holds fond memories for us after the amazing experience we shared there.
The Nocturnal Tour is coming to a close after almost 50 concerts with so many highlights. We have been really pleased with the band's sound, the production and the warm welcome we have received in every city, which is why we have decided that this is the only concert that deserves to be immortalized.
We are really excited that the show is being recorded and how your energy comes across. It is something that we have felt at every show and which has made this tour truly something special.
We will keep you updated…
Meanwhile, as always, thank you for being there.
Tickets for the concert will go on sale Friday 3rd March at 9 a.m. (Central European time).
---